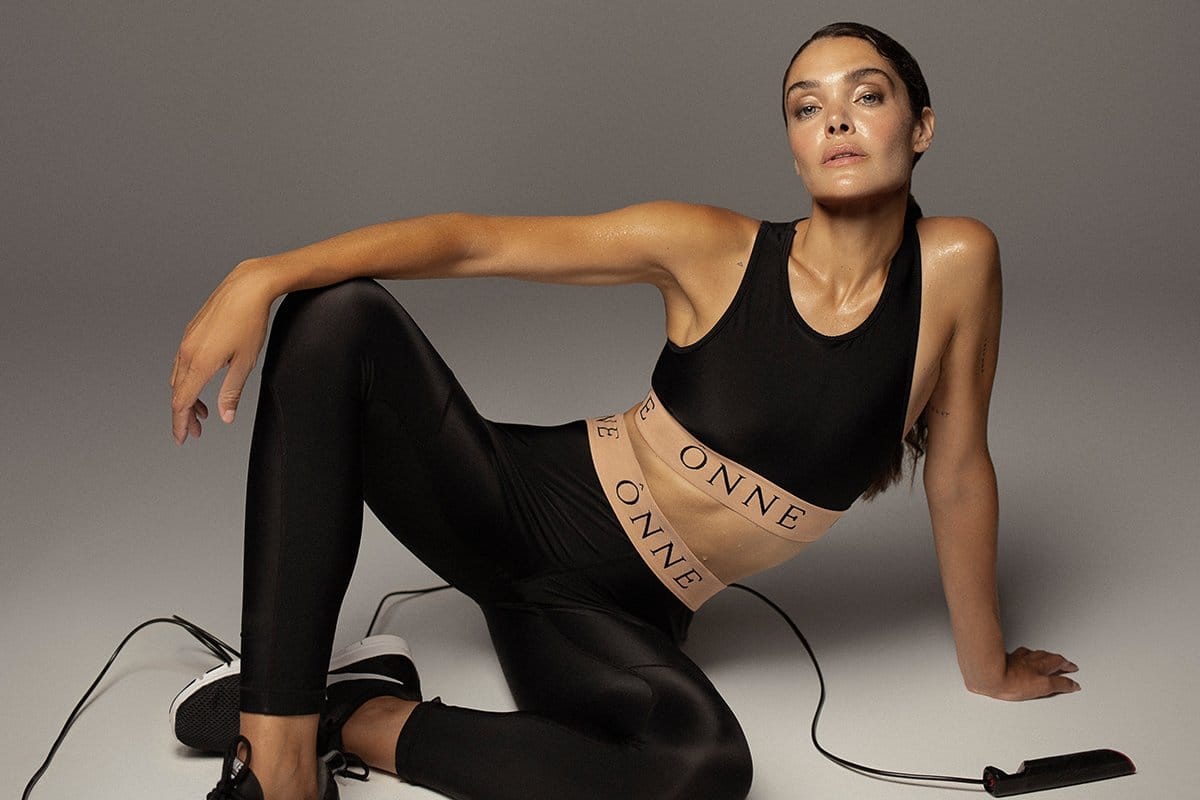 Get motivated to return to the gym with the most sophisticated sports outfits (and yes, they're from a Spanish brand)
Ônne's new activewear limited edition becomes a favorite among style influencers. The secret? Its empowering message in favor of female diversity, the functionality of its designs and the comfort of every single item of clothing. You've been warned, you won't want to take them off, even outside the gym.
We may not like the idea, but summer is about to end. It's time to get back into the routine and with it, resume our trips to the gym. To make sure laziness doesn't get the better of you, there are some tricks that can help you. Some are very obvious, such as picking a gym being close to home or finding an activity that suits you perfectly, but there are others that you haven't even considered. What if having fun with sportswear was the boost you needed to start getting sweaty?
With this motivating premise and after the success of the brand's first sports launch, Spanish label Ônne has launched a second sports clothing capsule collection, offering contemporary, all-terrain designs that encourage sports activities without sacrificing functionality and comfort.
Away from the logic of trends, the brand's designs are born to last. The firm brings a basic style concept to every one of its items: less is more. With this idea, an eclectic repertoire is conceived that includes, in this capsule, two options for tops and two for leggings. The Ellie top, with a flattering box-neck shape; the Chloe top with an open neckline and 90s-inspired straps, plus the Emma and Alice leggings, short and long respectively.
The collection was developed to ensure top performance for each garment and as failsafe kit for practicing high intensity sports. All the tops are made from a soft, breathable fabric, but with an elasticated band at the bottom to maintain support from impact in any sport. Both shorts and leggings are designed for light compression that doesn't produce discomfort and allows the flexibility we want while we train.
The firm has also applied its know-how in the world of swimwear to provide a breathable, comfortable fabric that dries faster than a swimsuit and that means you can say goodbye to the unsightly stains that appear when we do sports.
The minimalist message is mainly expressed in serene colorways, a far cry from the flashy neon hues and prints that dominate the sportswear scene. The firm is committed to black, white and nude as a winning color trio for its creations, allowing them to be combined with each other in a wide range of options to make attractive sporty looks that can also have a second life beyond the gym. Thanks to its elegant design, featuring the band with the brand's logo, Ônne's creations fit perfectly into everyday looks, with jeans, oversized sweatshirts or denim jackets.
The range has already conquered an army of celebrities, influencers and clients, and according to Gisela Cid, the label's young founder, "One of the most important aspects of the brand's growth is precisely the feedback from our clients and the way in which all of them, even with their imperfections, make our pieces even more beautiful". The collection is designed for all kinds of women and body shapes; simple items in flattering colors and cut to adapt to any body type.