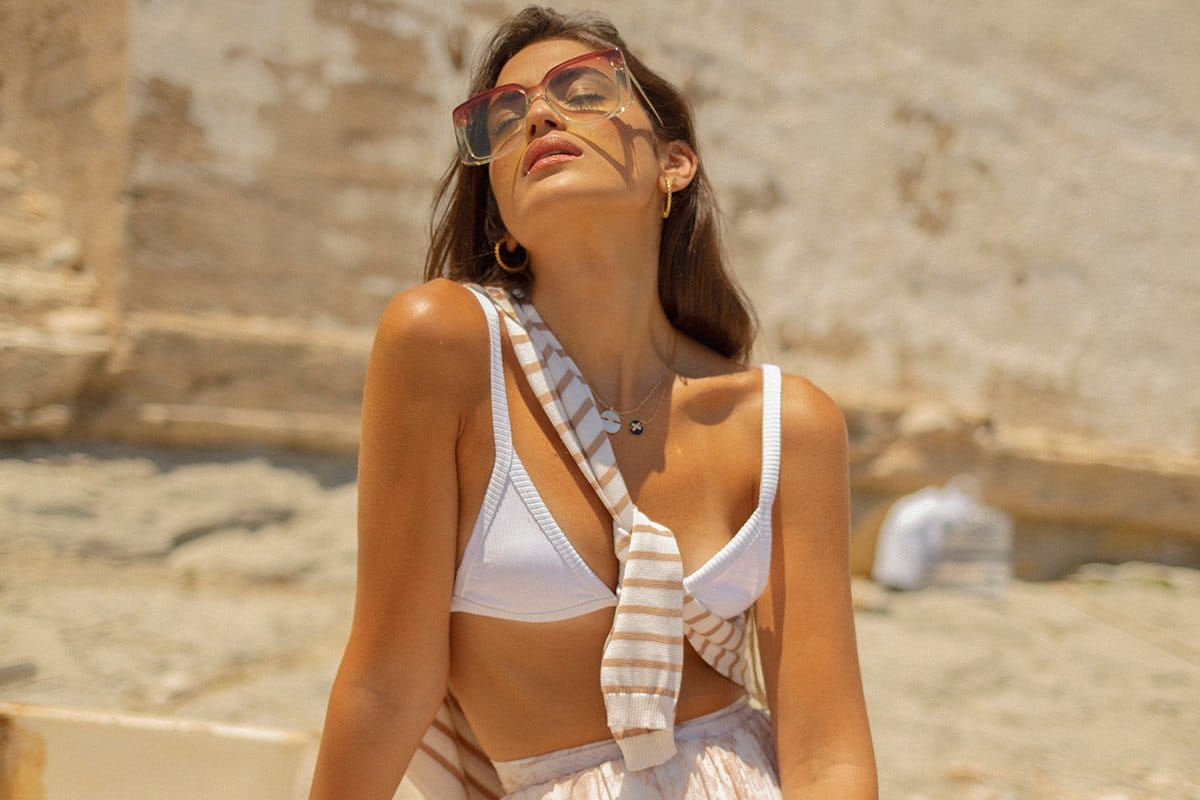 How to combine swimwear tops with your Fall looks.
Find out how to upgrade your season's Ônne SWIMSUITS (and BIKINIS) to STREET STYLE this Fall.
By now, who hasn't used a swimsuit as a bodysuit? Or a bikini as a top? Swimwear has more than one use and the world of fashion knows this very well. If you have doubts about how to take the leap from beach to street style, at Ônne we inspire you with some great ideas for wearing the best looks this Fall.
Asymmetrical cuts, pastel colors, high-waist bottoms, black & white pairing… These are just some of the swimwear trends you're sure to have in your summer wardrobe but… suppose you take it out of its usual context? Go ahead and continue with the fashion of using Ônne swimsuits in your street outfits: evening looks, everyday looks, more informal, more elegant… anything goes!
Take note of the versatility and all the style tricks the world of swimwear offers you, but don't forget to add your personal touch, make it unique and launch your own STREET STYLE!
Starting with everyday wear suggestions, we couldn't help but notice the fantastic look that influencer Carla Hinojosa is wearing on her Instagram profile. So we encourage you to join in with the fashion of wearing the MAUPITI TOP CRINKLE, in this case in black, with the most beautiful openwork shorts, a dreamy necklace and a raffia bag. And then if you add a leather biker jacket and ankle boots, what more can we say!
The idea of achieving elegant looks with swimwear is possible thanks to Ônne's bikinis and swimsuits. Although it might seem difficult, current trends allow you to create formal outfits using swimwear, and we're not the only ones saying this. See what a fabulous look you can get by combining our best-selling PALMYRA TOP with some blue jeans. Wear it under a white plumeti chiffon blouse. The result: without wearing anything new, everyone will want to imitate your look!