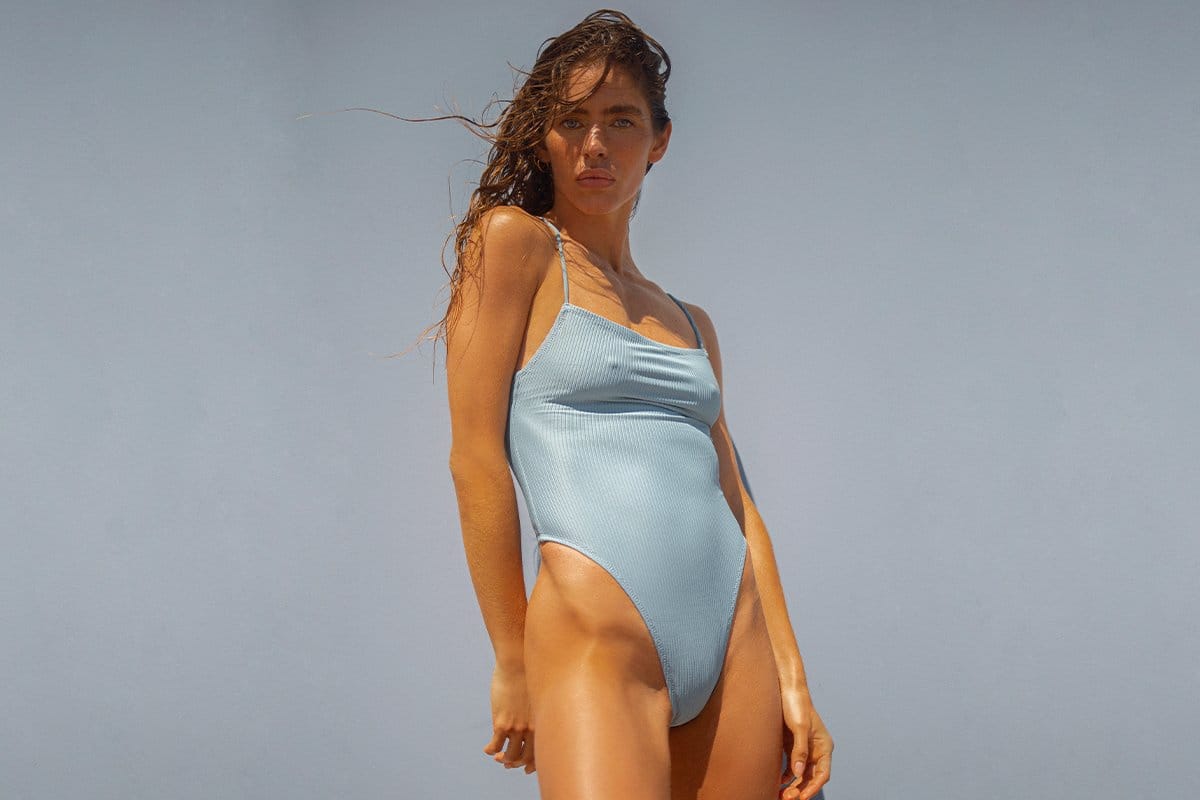 How to find the perfect bikini (or swimsuit), stylists working with Aitana, Amaia Salamanca, Edurne and Miriam Giovanelli have the answer
Bikini or swimsuit? What should you look for when choosing a swimsuit? What color should you choose? Summer is approaching and with it the question of how to choose the perfect design. Fashion experts and celebrity stylists give us some clues on how to find it.
If until recently the bikini was the king of summer outfits, the swimsuit seems to have been gradually gaining ground in recent seasons, attracting more and more followers. The truth is that each one has its own advantages. Whereas the former is more youthful and practical when it comes to sunbathing, the latter is presented as the most comfortable option for swimming and really enhances your figure. The list of pros and cons of both can be as long as you like, but how do you choose the perfect swimsuit?
Antonia Payeras, the stylist responsible for the looks of Aitana and Amaia Salamanca, as well as many other socialites, is clear that what matters is the pattern of the piece, something with which other fashion experts such as Nirave, the author of some of the most impressive outfits worn by Miriam Giovanelli and Irene Visedo, agree. For her, "the most important thing is comfort with design. A good swimsuit must adapt to the body and be very easy to wear".
Something that experts think is as important as the pattern is the fabric of the garment. "When choosing a bikini or swimsuit, I pay a lot of attention to the material. If the fabric is fine, it means that it supports better, and for me that's a fundamental requirement. The ideal swimsuit should be like a second skin, whatever style it is", says Edurne and Ana Guerra's stylist. Victoria Nogales is clear that "the ribbed knit fits tightly, which means that it flatters all types of figures". Likewise, Nirave defends investing in premium materials. "It is important that the fabric is good, fine but grippy".
Another important aspect for the experts is color, "Although it's true that I always have to have some printed options, almost all my choices are usually in neutral and plain tones", admits Antonia Payeras, a view that seems to be unanimous. Nirave points out: "I don't like prints, personally, and I always look for a neutral color: ecru, nudes, white or black". Victoria, for her part, confesses she notices "a lot whether it has details or not"; in terms of color, she is committed to "blacks and whites that look good on everyone".
To the eternal question of whether to opt for bikini or swimsuit? Victoria Nogales goes for the latter. "The bikini is better for sunbathing but the swimsuit, in my opinion, is more elegant and more comfortable for going to the beach bar." Nirave, on the other hand, is clear that she prefers the bikini. "I recommend high briefs and tops that grip but are lightweight." However, Payeras can't decide one way or the other: "it depends on your body shape. In the end they are such small items that they'll always fit in the beach bag. I have several so I can get changed. As I wear swimwear all day on vacation, I want to have alternatives".
It looks like there's no doubt, regardless of whether it's a bikini or a swimsuit, what's important for true connoisseurs is a good fabric, a neutral or simple color and a good pattern that helps to enhance what we like the most and hide, or at least disguise, what we like the least. What's really important is that you feel good with the one you choose.