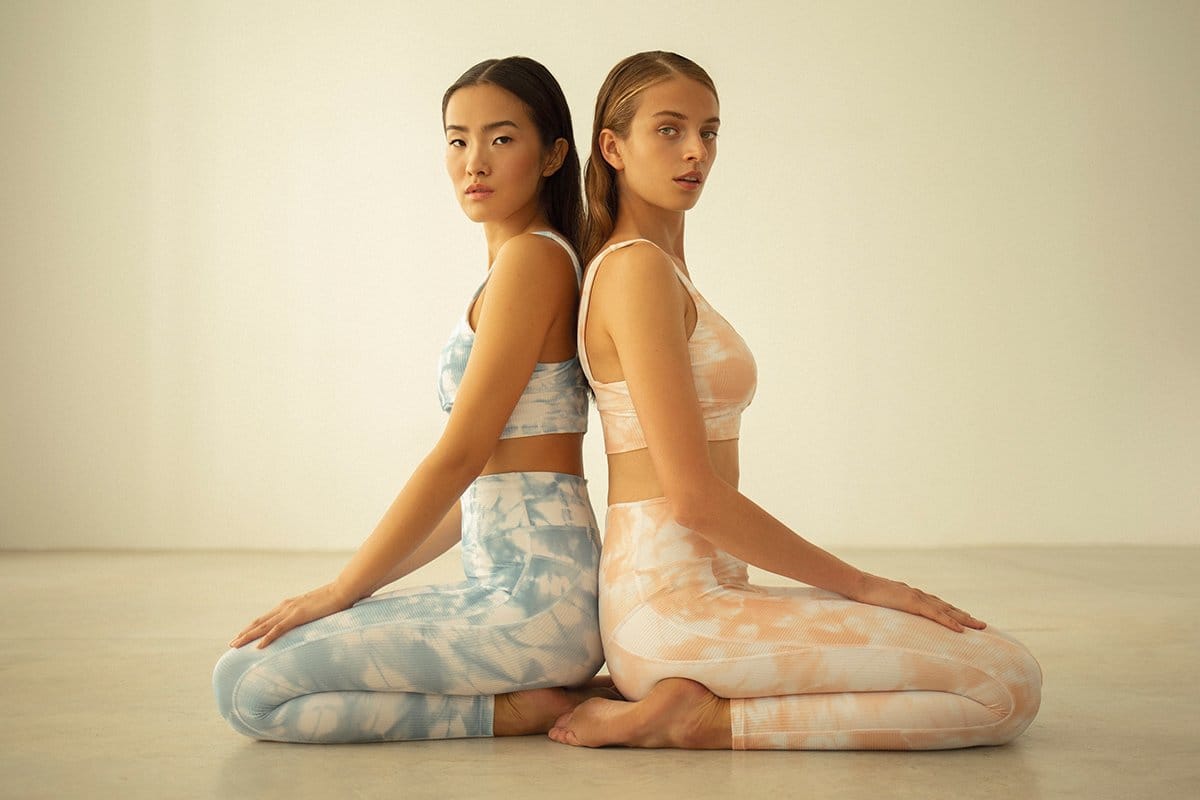 Ônne is joining in the tie-dye trend with its new activewear capsule collection
The brand is introducing an activewear line with eight pieces in the mythical knotted and dyed print.
The tie-dye print is back (that's if it ever left) and is stronger than ever. The print, passed down to us from the hippie movement, has been associated with diverse protests and pacifist scenes since its birth. In 2018, with offerings from brands like Proenza Schouler and R13, it was evident that the dyed print would become one of the hottest trends in 2019. The real boom, however, arrived in 2020 during the pandemic when tie-dye became an outlet and a viral craft to keep ourselves engaged during the days of lockdown. We've seen it cover shirts, blouses and even jeans, but until now, there was ground that it hadn't conquered yet: the activewear universe.
The Ônne brand is launching a new capsule collection characterized by its tie-dye effects. It is made of eight pieces of activewear in total, four tops and four leggings, with unique patterns to adapt to every athletic activity. Its emblematic pieces are dyed with gray-blue and nude, two of the signature tones used frequently by the brand. The collection includes the Ady Top, with V-neck both in the front and back, and the Mia Top, with straight straps and a square neck in the back, as well as the Jane and Zoe leggings, short and long respectively.
We've traded the solid color fabric for a relaxing print, but we've kept the exclusive Rib fabric, which is similar to ribbing and hugs the skin. Made of 85% Nylon and 15% Spandex and with a double lining, it offers the best security and comfort during athletic activities and is distinguished by its breathability and quick-drying capability.