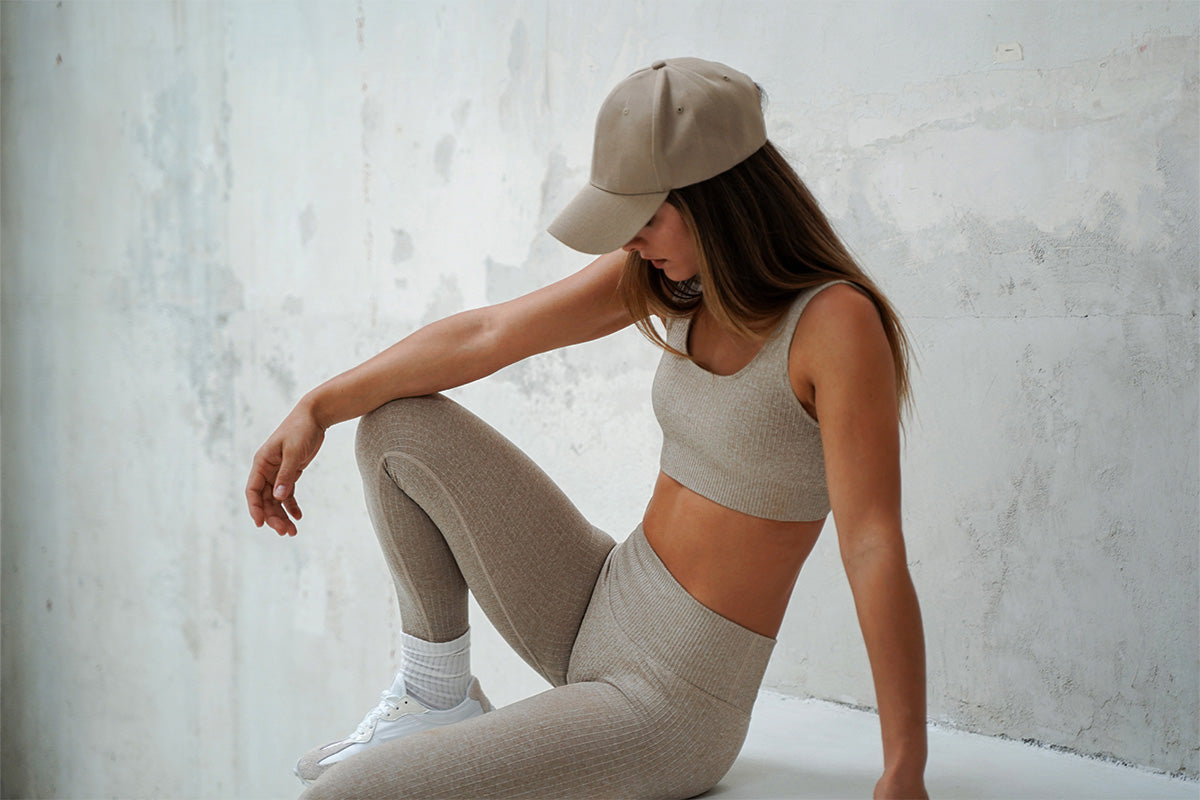 Seamless Sculpt, the new compressive effect Ônne collection.
Originally used for intimate apparel, seamless technology has gradually spread to other segments, such as activewear in this case. A technology that guarantees comfort above all applied to a collection that, thanks to its compressive effect, defines and sculpts the silhouette flattening the abdomen and shaping the gluteus.
Seamless Sculpt Collection stands out for the softness of its fabric - with its iconic rib texture - and a confection designed for a second-skin effect, providing greater support without restricting freedom of movement. Each item has been conceived from an efficient perspective, using the minimum number of junctions and borders that intelligent design makes possible.
As opposed to the logic of trends, our designs are born with a vocation for durability, transferring to each of its pieces a basic premise of style: less is more. According to this, the proposal is composed of a top and leggings - Bimba and Romy - in a new palette of neutral colors: black, mocha or sand. The top features an innovative square neckline and removable pads, and the leggings, thanks to their high-waisted design, slim and shape the abdomen and gluteus zone.
Like all Activewear proposals, this collection has also been developed as an infallible uniform both for medium-high intensity sports and for everyday wear. The Seamless collection also features technical details: highly elastic and resistant shaping fabric, breathable and permeable to air without being see-through.
Our minimalist philosophy is materialized, fundamentally, in a serene colorimetry, reaching a very broad market segment, through simple garments, in attractive colors and with patterns that adapt to any morphology. If you feel identified with this, Seamless is the essential collection in your daily exercise routine.