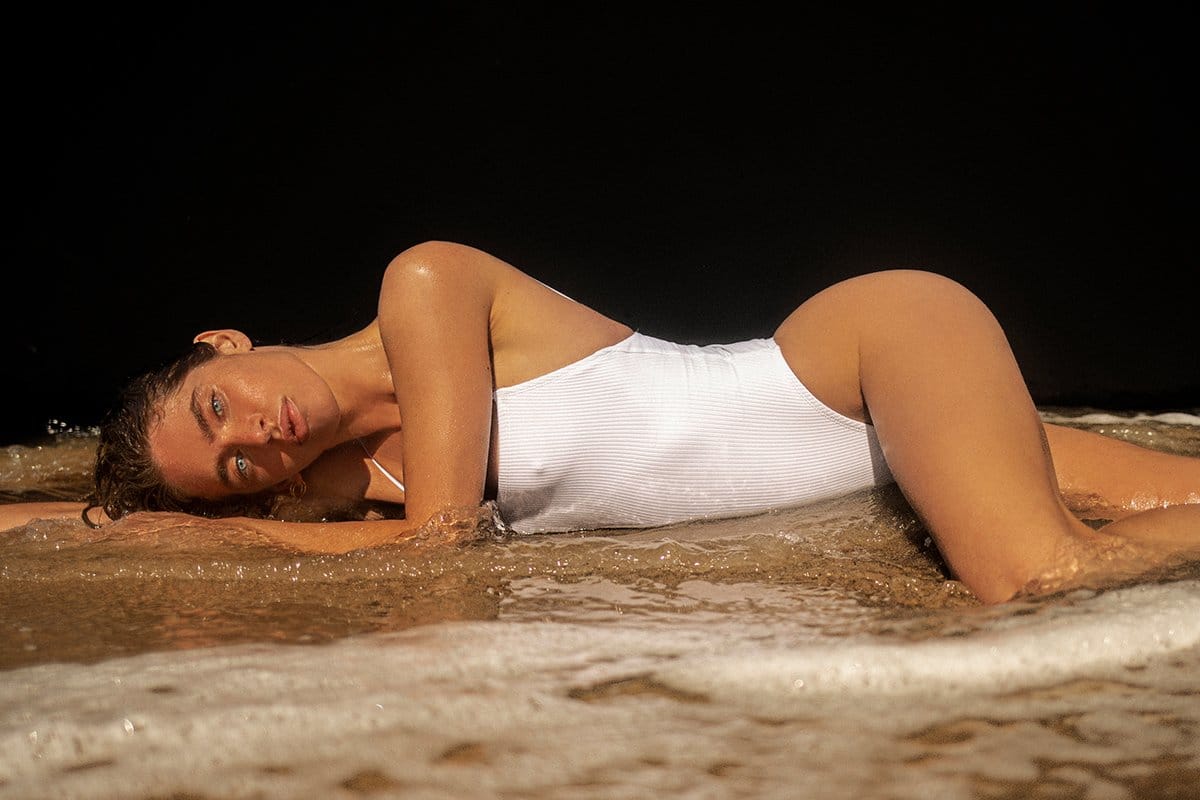 THE SUMMER UNIFORM
Who doesn't love wearing a one-piece swimsuit in the summer? It's definitely the perfect item for your look when the weather's hot. You can use it on the beach (or in the pool) plus in other places too. It's comfy and practical for almost everything. That's why every season we look for basic one-pieces that you can use time and time again and easily combine with anything.
Ideally, we'd like the onepiece to have a series of features: a basic color that's fashionable this season, a comfortable cut and a cool look. Three essential things so we can pick one or the other.
It so happens you're in luck because at Ônne we have them all! Forget your usual idea about basics, right now everybody's wearing one-pieces with thin straps and high legs. They're spectacular and much cooler. The straight neck and low scooped back add a sensual touch to this summer's perfect accessory.
Whatever your body shape, with the LINE ONEPIECE RIB design you'll feel the sexiest version of yourself. Made from a very distinctive fabric similar to ribbing, it hugs your skin, emphasizing your sensuality.
It looks as if Aitana, Amaia Salamanca, Edurne and Miriam Giovanelli have already opted to wear this style and we're not surprised, it's so flattering!