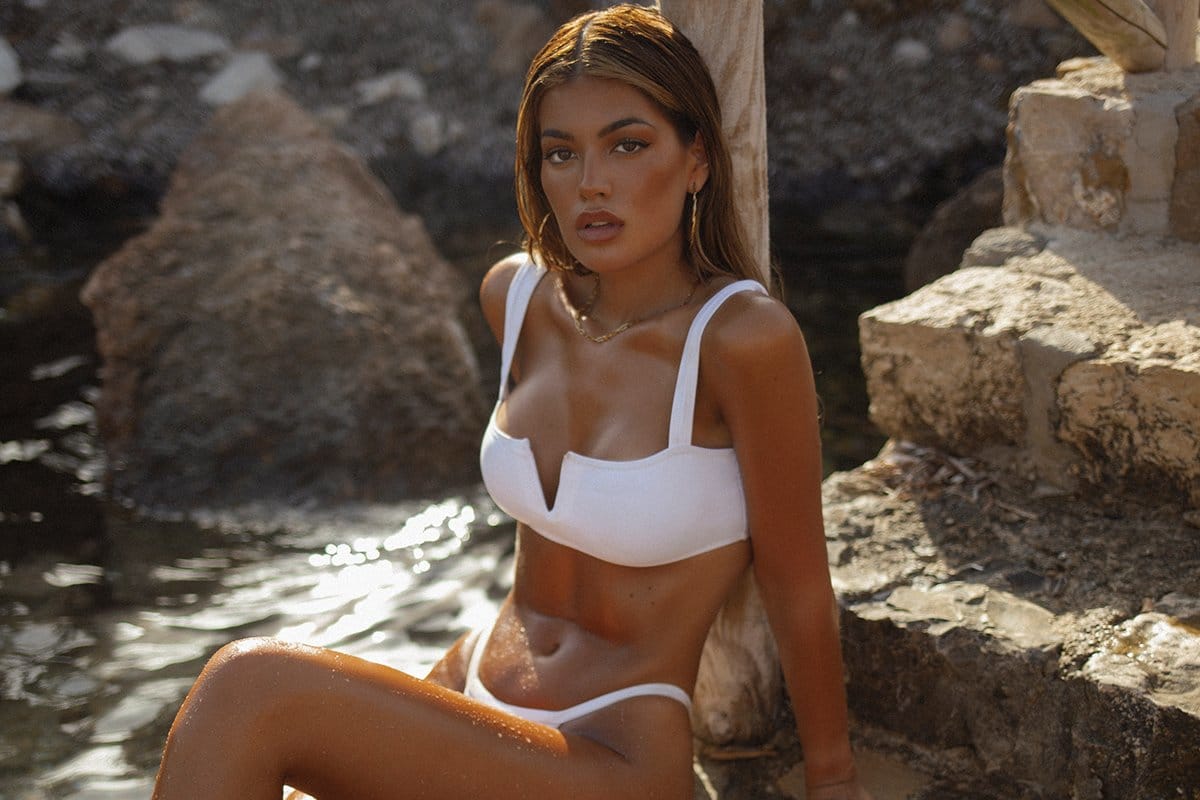 Vibrant wine tones. Delicate nudes. Pale blue... Summer has set out to dress us up in full color. Be daring, be part of the coolest fashion trend with Ônne, like Teresa Seco.
Red, blue, white, nude... No, we're not reciting the colors of the rainbow. We're giving you the lowdown on summer's brightest looks. The trend that's joining us this summer so you enjoy colorful, hot days on the beach or by the pool.
Ônne is joining in too, with "Colors", our most daring, trendiest collection. Colors is a question of attitude. An attitude that says a lot about you: that you're brave, fun, happy and in tune with the latest trends.
If you're one of those lucky people planning their next beach getaway, you'll need to get your hands on a good selection of swimsuits and bikinis. Luckily, the Ônne "Colors" collection is packed with beautiful designs, like the Maupiti top or the Rapa bottom, featured all the time on Instagram, or the Phoenix Onepiece so loved by fashionistas. And as if that wasn't enough, Ônne has the prettiest collection in the swimwear universe, which one will you choose?