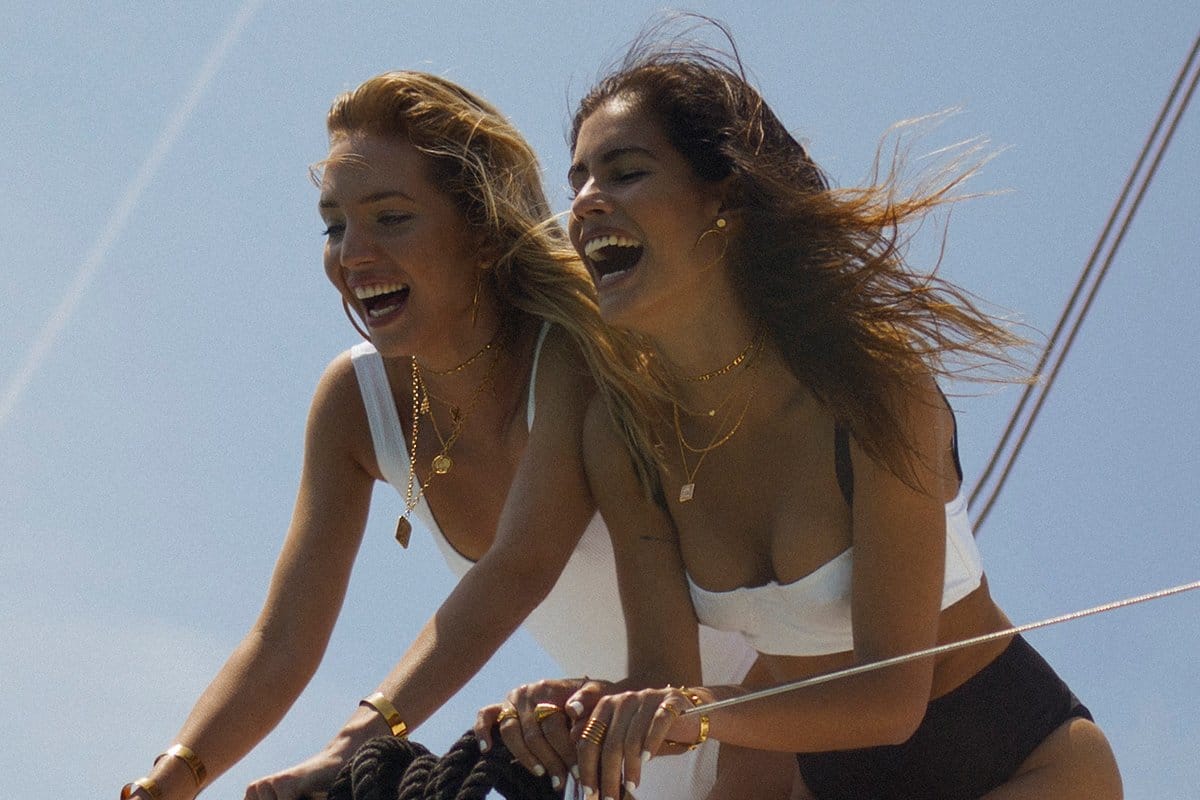 What they're saying about us
Hey, have you seen what fashion experts are saying about us?
It's been love at first sight! 😍
We know this summer is a little bit different for many of the girls in our #ÔnneSquad. Maybe you're missing your annual date on the Cote d'Azur or days lazing by the pool at one of your favorite Beach Clubs. But there's always the pool in your complex or that beach spot you've been using for years.
You don't need an excuse to feel sexy and look cool, just pop on your favorite Ônne and feel powerful again. But we're not the only ones in love with our bikinis, the experts are talking about them too.
Cosmopolitan.com/es
"Minimalism as starting point. Designs mostly in ribbed fabric, winning over influencers like Dulceida, Gracy, Villareal and Agostina Saracco. High-waisted or tanga briefs, lingerie style bandeau tops and nineties style sports bras are just a few of the strongest looks from this Spanish brand that are a perfect fit on the body."
Vogue.it
"Less​ is more: è questo il leitmotiv delle collezioni del brand spagnolo Onne Swimwear, fondato dalla creativa Gisela Cid nel 2017. 
Le linee sono minimal, i tessuti sostenibili e di altissima qualità ma soprattutto l'approccio del brand è a favore dell'inclusione e della diversità. Non esistono corpi perfetti, ma ogni donna è un mondo a sè, ed è infatti questo il messaggio del brand: la valorizzazione e l'importanza della bellezza femminile in ogni forma."
EN
"Less is more: this is the leitmotiv of the collections from Spanish label Onne Swimwear, founded by creative designer Gisela Cid in 2017.
The range features minimalist lines, sustainable fabrics and excellent quality, but most importantly, the brand focus is on favoring inclusion and diversity. There is no such thing as the perfect body, each woman has her own individuality and that, in a nutshell, is the brand message: valuing the importance of female beauty in all its forms."
harpersbazaar.com/es
"Minimalism is the core idea behind the label headed by Gisela Cid and named after one of the world's smallest islands. Ônne swimsuits and bikinis have become the most recommended by Spanish and international influencers without needing complex styles or elaborate prints. Their fabrics and cut are incredibly flattering and they're completely timeless."
Elle.es
"Ônne​ Swimwear is a label that's taken the influencer and VIP world by storm since it was launched, gradually winning over followers and buyers who love the designs, the shapes and the fit. The brand's designs are based on fairly traditional shapes and colors but using an original fabric similar to ribbing but intended for use in the water. They're flattering and figure‑hugging. They're typically very comfortable and fit beautifully to the female figure, they feel fantastic as soon as you put them on. In fact, they started out to suit the needs of their creator, Gisela Cid."