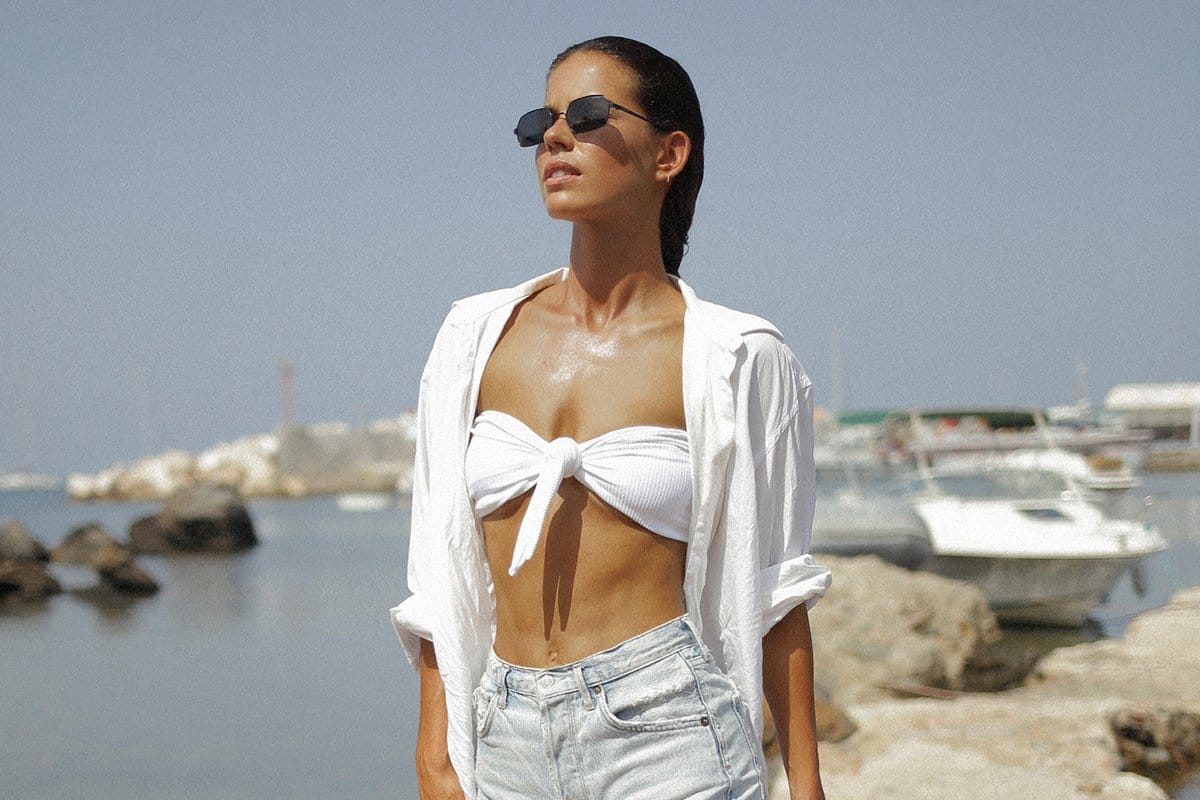 You don't need to go to the beach to wear a bikini
Ônne girls are perfectly aware how to shake up social media with their bikini photos, every single post of this kind accumulates likes and fire emojis by the thousands.
Influencers have made swimwear collections their favorite look for the whole summer... Even to go out for a walk in the city! What are they saying about wearing a bikini top as part of an urban look? Combine it with two items of clothing that look like they've been stolen from the men's section. The result is still super sexy, of course.
The secret is to make it yours, to create striking, versatile and flattering looks. Looks that can work just as well for going to the beach or dinner in town with your girlfriends. Relaxed or sophisticated looks, it all depends on the items you add to your styling. Mix an Ônne top with high-waist jeans and flat sandals for the perfect everyday look. Combine it with a swimsuit, or even with denim shorts and flip-flops and you'll be the best dressed for a day at the beach.
A swimsuit worn as a bodysuit is the most widespread style formula with people wanting to breathe a new life into swimsuits that go beyond beach outfits. Using a one-piece design as a body suit is a very successful way of giving a different feel to your basic wardrobe but also to try out different looks without sacrificing comfort.
Without being sporty, wide bikinis with a bra with thick straps and a silhouette that covers most of your chest like Banaba Top, have found their way into the street looks of many models. Sofia Richie combines them with wide pants, like a cropped top, while Emily Ratajkowski wears them with pants or denim skirts.